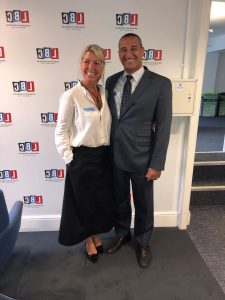 Harassment Lawyer website
This website is dedicated to Lindsey Goldrick Dean, our former client, who bravely decided to use her own experience of enduring harassment for over a decade, to support others, who still suffer from long-term harassment.
Lindsey wanted to provide them with valuable legal information and guidance on how to handle their own situations. Recognising the urgent need for such resources, the idea for this website was born.
To ensure the utmost relevance and usefulness, the website is regularly updated with the latest legal updates and real-life case studies of online harassment. These case studies have been carefully altered to protect the identities of those involved, respecting their privacy and confidentiality.
Lindsey played a significant role in writing many of the articles featured on the website. Her valuable insights and contributions have been instrumental in providing meaningful support and guidance to others who have experienced various forms of harassment. We are truly grateful for her dedicated efforts.
Yair Cohen,
On behalf of Cohen Davis